Vidyadarshan, an initiative aimed at supporting students in their pursuit of greater heights in life, recognizes the importance of essential skills such as English language proficiency, socializing, leadership, communication, adaptation, self-confidence, the right attitude, and correct aptitude. While many students at Vidyadarshan aspire to become civil servants, football players, navy officers, pilots, police officers, teachers, engineers, forest officers, air hostesses, and more, they often lack the necessary skills to achieve their dreams.

To bridge this gap, Vidyadarshan has launched an integrated plan to equip these young students with the skills they need to succeed in life. A crucial component of this plan is the English Proficiency Training for High School Students, which has recently entered its second week with the participation of 15 students from coastal Trivandrum. The intensive training program is specifically designed to enhance their speaking, reading, listening, and writing abilities, with a strong focus on grammar lessons to build a solid foundation.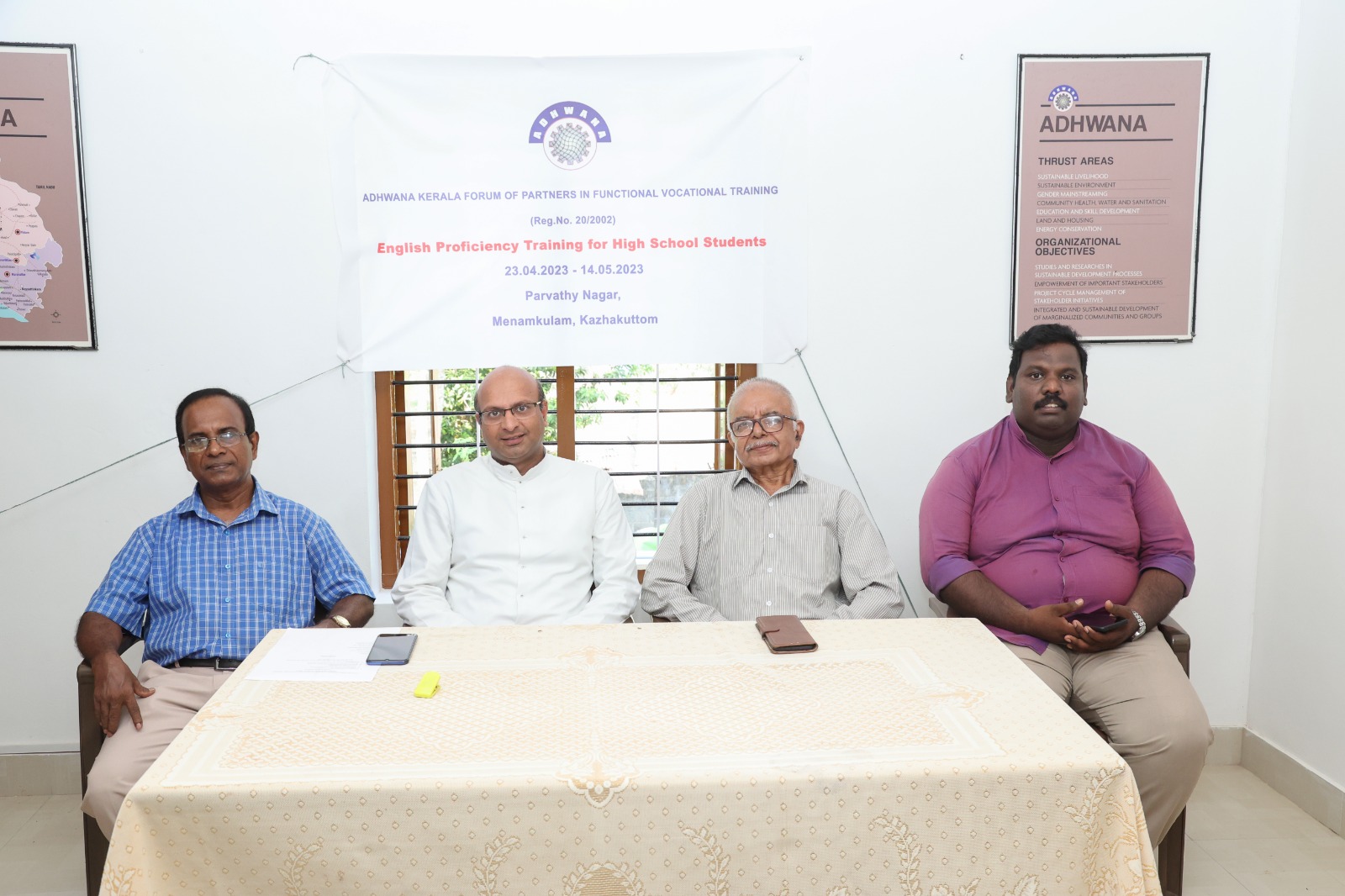 Dignitaries of the Dais: (L to R) - Dr.J.M.John, Fr.Lenin Raj, Sri.Pratabchandran K, and Mr.Nithin Nixon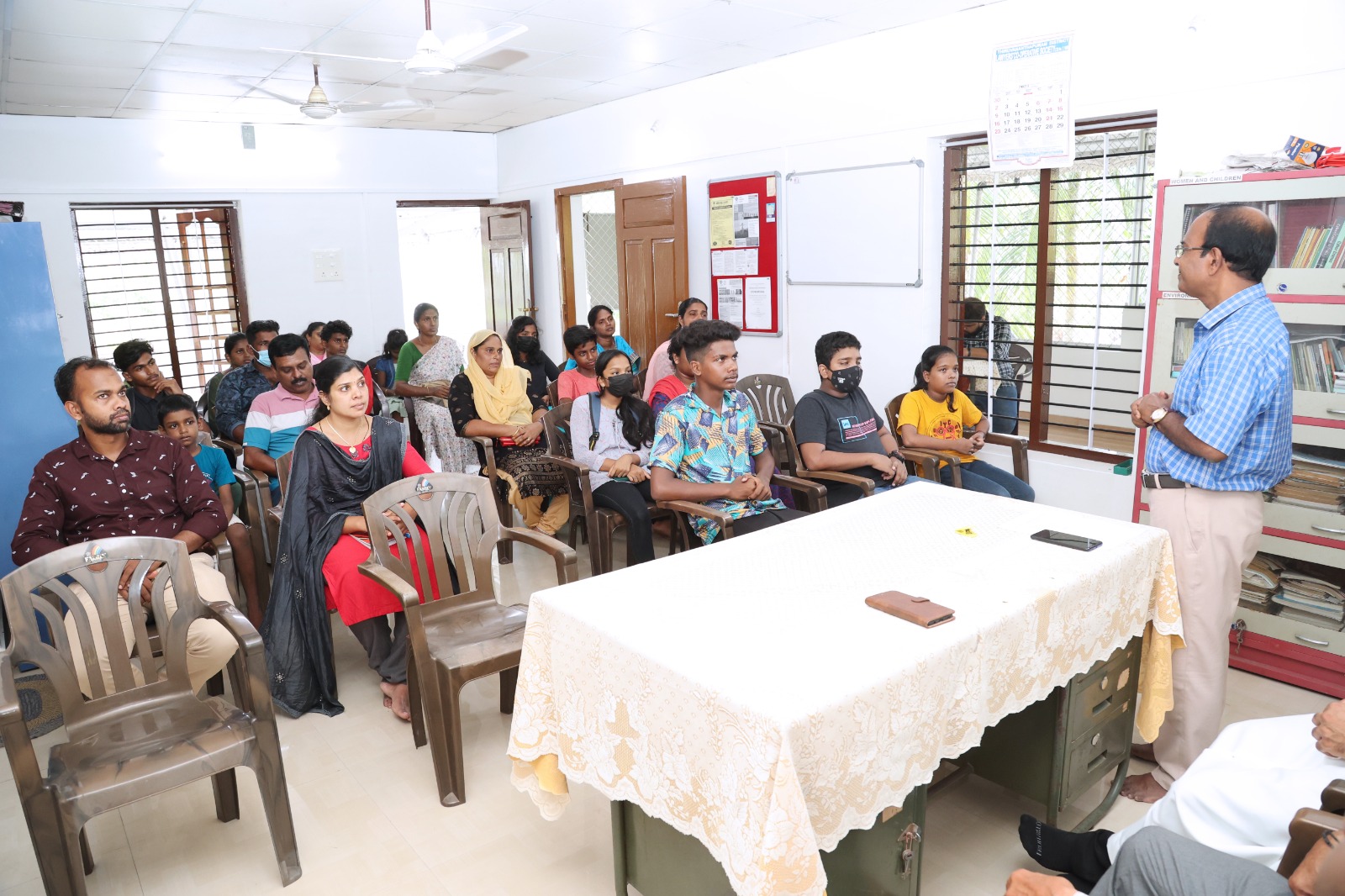 Dr. JM John addressing the audience
In addition to language skills, Vidyadarshan's training program goes beyond academics. Special sessions on group dynamics, soft skills development, confidence building, and more are seamlessly integrated into the course. The aim is to nurture well-rounded individuals who can effectively communicate, lead, and adapt to various situations, thereby increasing their chances of achieving their aspirations.

Undoubtedly, the path ahead is challenging. With limited resources and students starting from a lower skill status, it is uncertain how much assistance Vidyadarshan can provide. Nevertheless, the organization shares the same dream as its students: to see each and every one of them realize their dreams through hard work and perseverance. Despite the obstacles, Vidyadarshan remains resolute, believing that they will overcome these challenges and pave the way for success.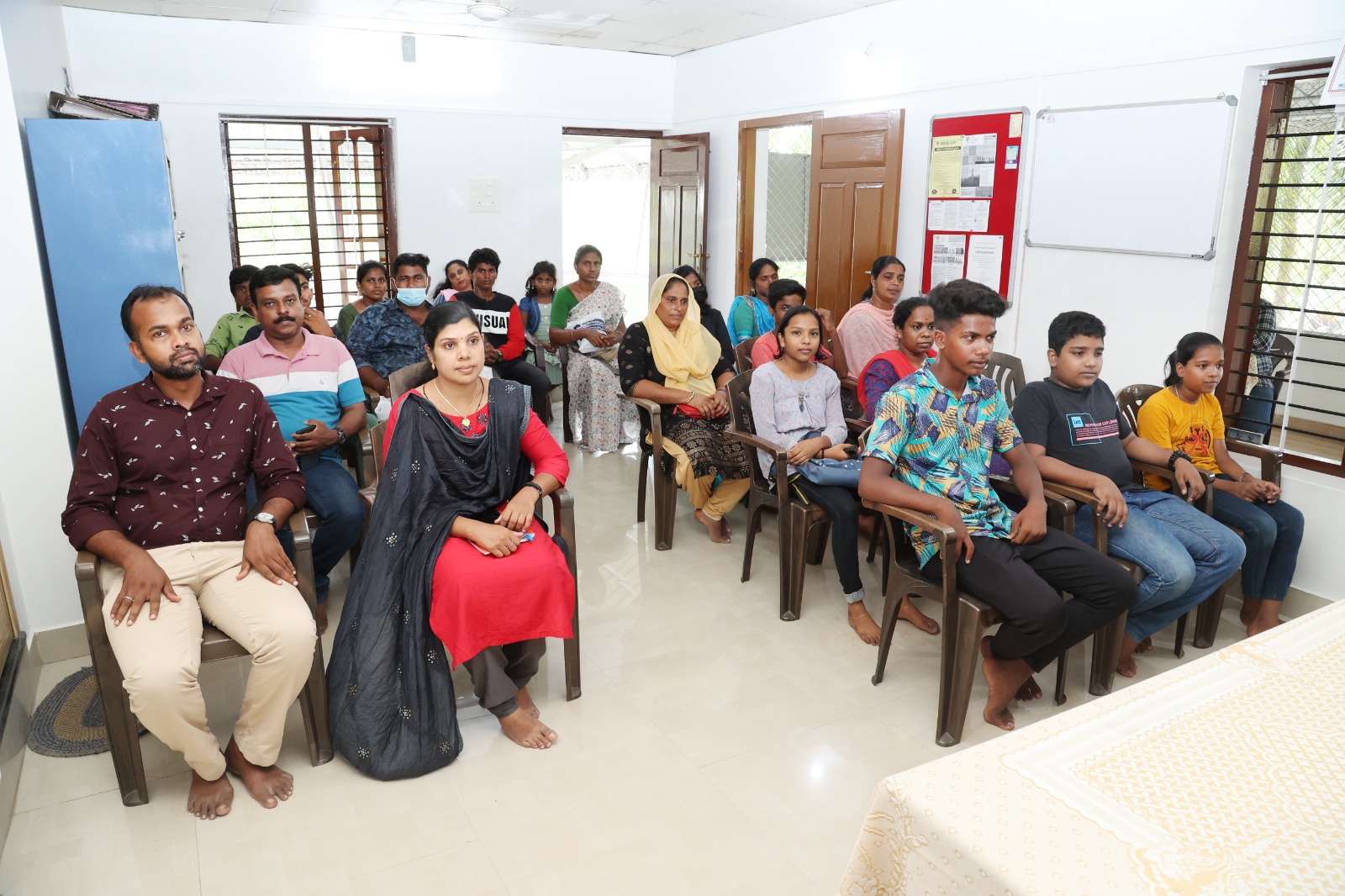 Students, Parents and Trainers in the inaugural session
Vidyadarshan's commitment to empowering high school students with English proficiency training and essential soft skills is a testament to their dedication to transforming young lives. By equipping students with the necessary tools, Vidyadarshan aims to open doors of opportunity and help them shape a brighter future for themselves.
Vidyadarshan Students Participating in English Proficiency Training 2023